Tag-Drain Dimple Mats, also known as dimple membranes, help keep moisture out of the foundation walls by draining excess water. The Tag-drain dimple mat is designed as a flexible subsoil drainage mat for roof gardens, landscape decks or plazas, and planter boxes.
Wall Tag leads the industry in manufacturing and distributing a wide range of drainage cell varieties, including our first-grade tag drain dimple mats that can withstand hydrostatic pressure. Our Tag-Drain Dimple Mats make the installation easy over any foundation type, such as concrete block, poured concrete, insulated concrete, and preserved wood foundations.
Weighing less than 1 kg/m2, Tag-Drain Dimple Mat reduces the weight loaded on concrete decks compared to gravel drainage layers. This drainage mat is relatively lightweight, making it simple to handle and move around.
Tag-Drain Dimple Mat has a free surface, which is at least 90% permeable to water, and a high flow rate of 60 lit/min/m at a 1% hydraulic gradient, allowing it to drain off seepage water efficiently.
Tag-Drain Dimple Mat has a compressive strength of 200kN/m2 that can withstand installation loads and soil loadings. Its 1-metre width saves installation time and can be cut to fit any shape or profile.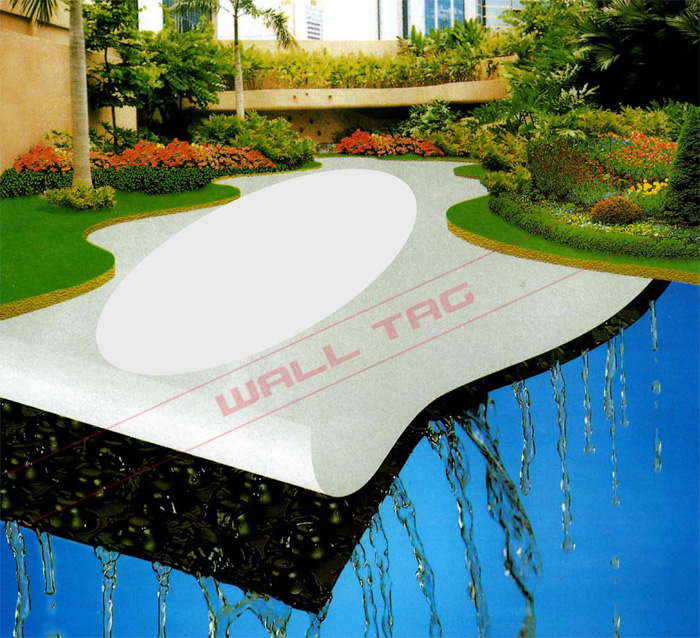 Contact Us
We provide you with a wide range of high-quality drainage mats to suit different applications. Our team will be happy to assist you with all your civil engineering systems needs. Call us at (65) 6398 0308 or send your enquiries to
enquiries@walltag.com.sg
.